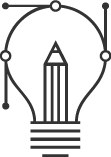 DESIGN
Craft your visual message.
Using a professional team to create your graphic designs and handle your printing gives you that professional look, saves you time, and gets you noticed.
Branding & Graphic Design
Logo Design and Brand Standards
Editorial and Print Design
Business Collateral Material
Event Marketing Design
Trade Show Marketing Design
Advertising Campaign Design
Direct Mail and Every Door
Direct Marketing
Digital Media Design
Outdoor Advertising
POP – Point of Purchase Advertising
Premium Business Cards
Social Media Networking
Standard Postcards
Catalog & Magazine Layout
Holiday Cards
Promotional Merchandise
Announcements
Signage
Corporate Identity
Brochures & Sales Collateral
Packaging
Rack Cards
Newsletters
Letterhead
Presentations
Advertising Research and Design
©2007-2018 Ray Rico Freelance. All rights reserved.
2294 Young Avenue, Memphis, Tennessee 38104 -
Phone: (901) 800-1172