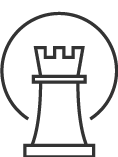 STRATEGY
Plan and implement your strategy.
Our experience saves you time and money, helping you operate more efficiently. If you want to scale your business, using an agency with full resources makes better sense than attempting to handle everything yourself.
Budget Planning
Media Buying
Campaign Strategy
Content Development
Brand and Product Messaging
Target Marketing
Market Research
Growth Strategies
Customer Engagement
Pricing Strategy
Reputation Management
Product Launch
Product Placement
Brand Ambassadorship
Scheduling
Event Planning
©2007-2018 Ray Rico Freelance. All rights reserved.
2294 Young Avenue, Memphis, Tennessee 38104 -
Phone: (901) 800-1172