Happy Black History Month! Here at Ray Rico Freelance, we are proud to be based in Memphis – in the heart of the Cooper-Young community, specifically. This Black History Month, we wanted to shine a spotlight on Black Memphians from history who made an impact on this wonderful city and the world at large. After all, history builds upon history – and Memphis is what it is today thanks to these folks who made a difference.
We know the names of many notable Black Memphians, from Isaac Hayes to Ida B. Wells-Barnett, from Ernest Withers to Tom Lee, from Aretha Franklin to Benjamin L. Hooks, and so many more. In this two-part blog, we wanted to shine a light on some of the more lesser-known men and women who achieved greatness. This is only a small sample of the incredible Black folks who called Memphis home, and these are brief summaries of their lives. If you are interested in learning more, we encourage you to research Memphis history and continue celebrating Memphis' Black History.
Memphis' First African-American Doctor: Dr. R.H. Tate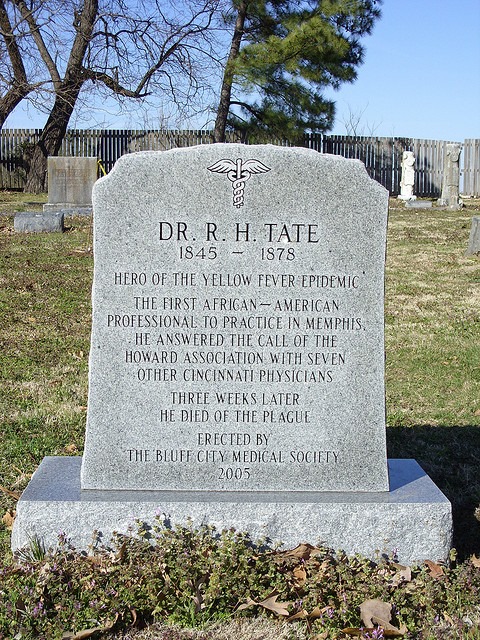 Before the yellow fever epidemics in the 1870s, Memphis was the second-largest city in the South, complete with a Mardi Gras celebration that rivaled that of New Orleans. The city took a hit when the epidemic first struck in 1873, but the 1878 epidemic truly brought the city to its knees. More than half of the city's population fled the city to try to outrun the virus. The population dwindled from about 47,000 to 19,000, and of those, 17,000 had the virus in 1878. The city lost its charter the next year and became a taxing district of Nashville. The city rebuilt itself, however, and received a new charter in 1893.
Dr. Richard H. Tate was the very first African-American doctor to practice in Memphis. The Howard Association recruited seven doctors, including Dr. Tate, from Cincinnati, Ohio, to care for Memphis' yellow fever victims in 1878.
Tate worked in "Hell's Half Acre," an area west of Lauderdale and south of Union. Only three weeks after his arrival in Memphis, he caught yellow fever and died. He is buried at Elmwood Cemetery near other yellow fever doctors and caretakers.
Amazing Grace: Sister Thea Bowman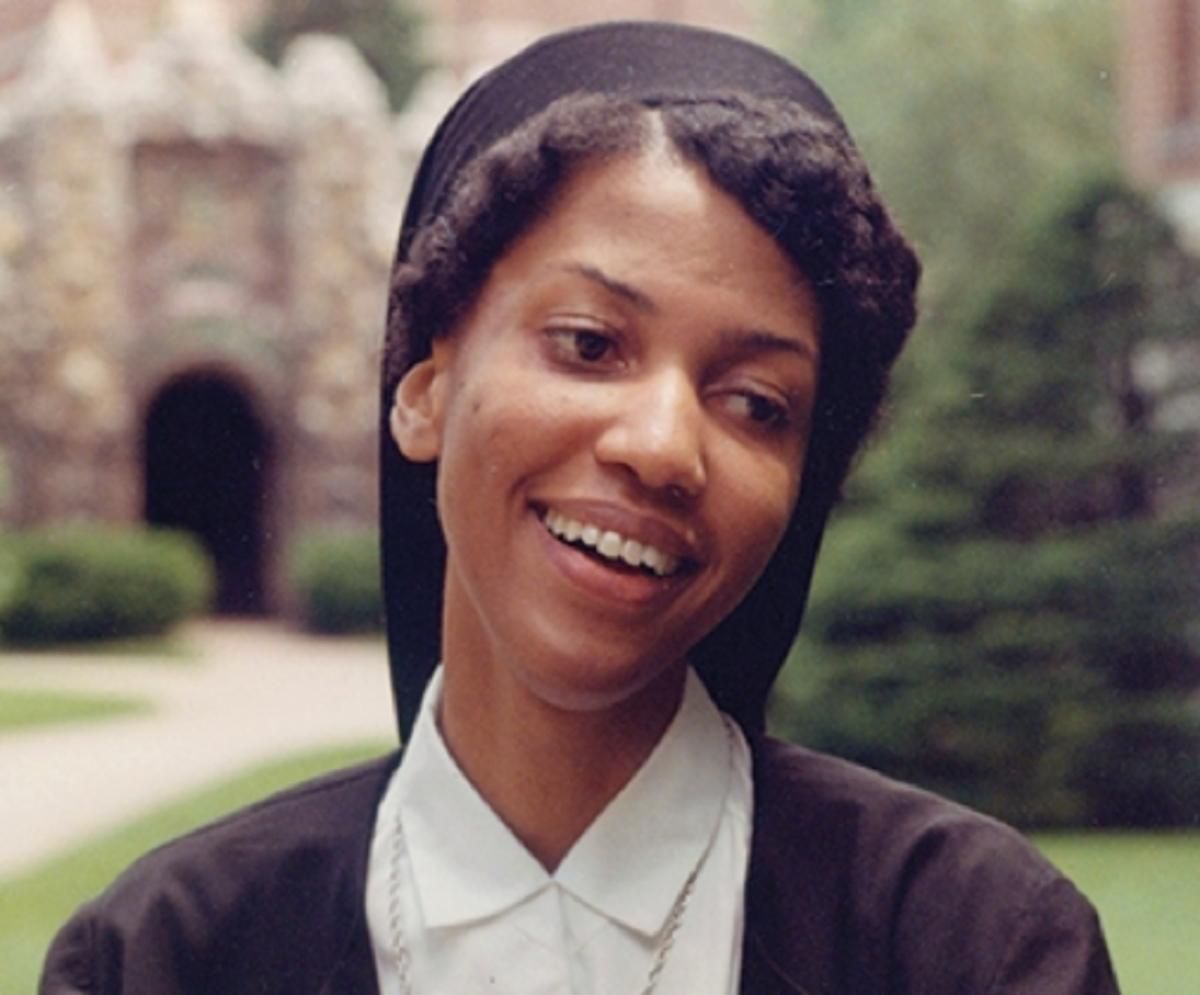 Born in Yazoo City, Mississippi, Sister Thea Bowman grew up in the protestant church until the age of 9, when she asked her parents if she could convert to Catholicism. A gifted teacher with an incredible singing voice, she shared her love of God in the classroom and through music.

She was the only African-American member of the Franciscan Sisters of Perpetual Adoration, and, following a 16-year teaching career at the elementary, secondary and university levels, she became director of the Office of Intercultural Affairs of the Diocese of Jackson, Mississippi.
Sister Thea celebrated her Black heritage in the Roman Catholic Church. She recorded two albums of spirituals and gave presentations full of singing, preaching, storytelling and prayer across the country. Sister Thea Bowman died in 1990 and was posthumously awarded the Laetare Award, the oldest and most prestigious award given to American Catholics. She is currently being considered for canonization.
Sister Thea is buried beside her parents at Elmwood Cemetery in Memphis. Listen to Sister Thea Bowman on Spotify.
The Lieutenant of Beale Street: George Washington Lee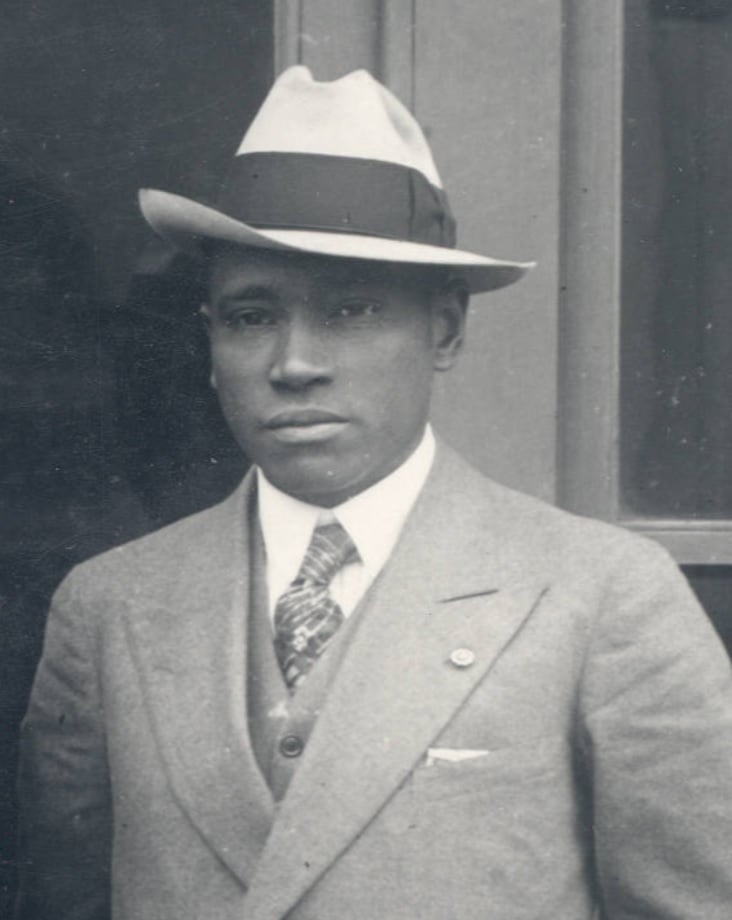 Where to start with George Washington Lee's achievements? He was a soldier, businessman, political leader and author, and was one of the most well-known Black Memphians in the 1930s.

Lee was born in 1894 in Heathman, Mississippi. After graduating from Alcorn College, he moved to Memphis in 1912. He joined the military when World War I began and became one of the first African-Americans commissioned as an officer. He served in France, which awarded him the French Croix de Guerre medal for bravery.

Following his service, he returned to Memphis where he worked for Mississippi Life Insurance Company, a Black-owned business. His excellent work led to several promotions. A white-owned company bought out Mississippi Life in 1923. The new owners offered Lee a job, but he refused; he did not want to enable the white takeover of a Black-owned business. He later joined Atlanta Life Insurance Company, where he became Senior Vice President.

Lee, a Republican, served as the national director of "Veterans for Hoover" in the 1928 presidential election. At the 1952 Republican National Convention, Lee gave a speech, where he seconded the nomination of Senator Robert Taft. Political historians credit Lee with delivering Tennessee to Eisenhower in the 1956 presidential race.

Lee was a busy man; in the midst of his political work and a full-time job, he wrote books and stories. He wrote "Beale Street: Where the Blues Began," in 1934, and it became the first book by a Black writer to be chosen by the nationally popular Book of the Month Club. He wrote a second novel in 1937. Publications such as "The Negro Digest," "Southern Literary Messenger" and other magazines published his short stories.

The Chicago Defender named Lee as one of the "Most Useful Men" in 1951 for his efforts to register voters in Memphis. The U.S. Postal Service dedicated the George W. Lee Post Office – the first post office named for an African-American – in 1956. Lee died at age 82 in 1976.
Making Memphis Music: Jimmie Lunceford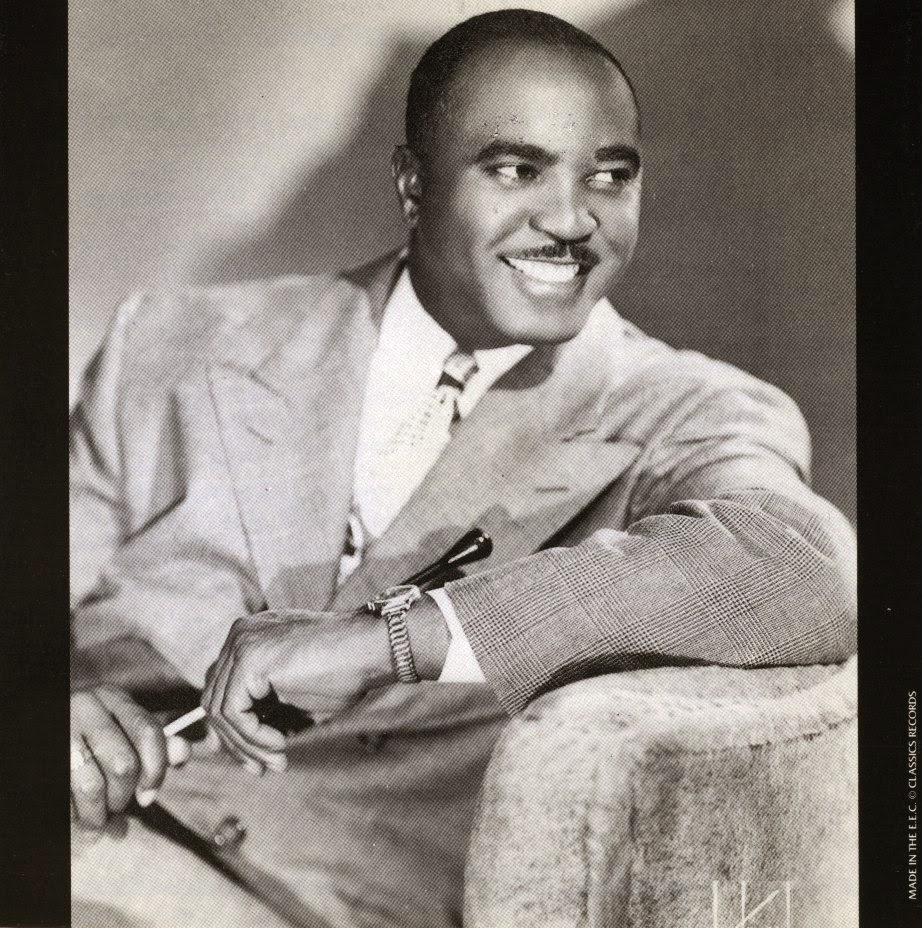 There are so many incredible Black Memphian musicians. Jimmie Lunceford was one of them.

Born in Fulton, Mississippi, in 1902, Lunceford made the move to Memphis in 1926 after earning a degree in music from Fisk University. He began teaching music and coaching football at Manassas High School. He formed a student band, called the Chickasaw Syncopators, and as the band's popularity grew, he added in a few of his Fisk classmates. By 1929, the band began touring professionally and made its first recordings in 1930. Lunceford changed the group's name to the Jimmie Lunceford Orchestra. In 1934, the Orchestra accepted a booking at The Cotton Club in Harlem, where artists like Cab Calloway and Duke Ellington performed.
Lunceford's Orchestra became a fan-favorite, thanks to the group's musicianship and vaudeville-inspired funny lyrics. Lunceford also developed the "Lunceford two-beat," a distinctive two-beat rhythm, as opposed to the standard four-beat rhythm. The Orchestra recorded for the Decca label and later signed with a subsidiary of Columbia in 1938. Lunceford and his band toured Europe extensively but had to call off their tours as World War II began.

Lunceford died in 1947 at the age of 45 due to a heart attack. He was honored with a Beale Street Brass Note in 2009 and inducted into the Memphis Music Hall of Fame in 2012. Listen to Jimmie Lunceford's music.
Educator and "Aunt": Carlotta Moore Stewart Watson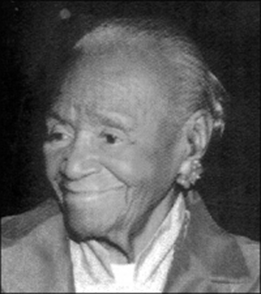 Carlotta Moore Stewart Watson lived 106 incredible years.

Born in Memphis in 1900, Watson believed in the power of education. She earned her bachelor's degree in education from LeMoyne-Owen College. Memphis State University denied her admission to the master's program due to her race, so she applied elsewhere. She earned her master's degree in counseling from the University of Michigan in Ann Arbor in 1954.

Watson retired from Booker T. Washington High School after 54 years in Memphis City Schools in 1972. She taught social studies and was the first certified counselor in the district. Watson founded a job clinic for students at Washington High School, and she donated annually to a scholarship fund at the University of Memphis. She also founded a chapter of Zeta Phi Sorority, Inc.

When she wasn't in the classroom, she could be heard over the airwaves. She gave on-air advice as "Aunt Carrie" on WDIA-AM for 12 years, beginning in 1948 when the station began catering to Black audiences. She also volunteered at the Memphis Public Library radio station, reading newspapers and magazines for the visually impaired.

Watson died at 106 in 2007.

"My goal has always been to earn the respect of my fellow man," Watson said in 2002, when she accepted the Distinguished Friends Award at UofM. "I have attained my goal. Yet even at my age I shall continue being active in a positive way in order to remain worthy of that honor."

"There are still many causes worth sacrificing for, so much history yet to be made." —Michelle Obama
Sources and further reading:
Elmwood Cemetery's audio tours
"The American Plague: The Untold Story of Yellow Fever, the Epidemic That Shaped Our Country," Molly Caldwell Crosby
Dr. R.H. Tate
Sister Thea Bowman
Memphis Heritage: Lt. George W. Lee House
Memphis Music Hall of Fame: Jimmie Lunceford
Carlotta Moore Stewart Watson
The Daily Helmsman: Carlotta Moore Stewart Watson
Additional reading:
Building a Legacy of LGBTQ + Latinx Equity by Celebrating Life-Long Work