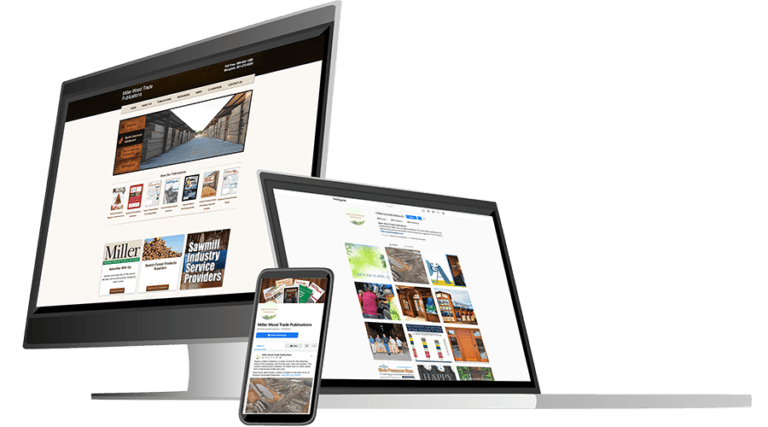 From Google reviews to Facebook pages, customers are searching for your business online – and what they find there will influence their purchasing decisions. Team up with our talented crew of digital marketers to ensure that your online presence is strong, up-to-date, creative and accessible.
Our team is fluent in all of the most popular social media platforms and keeps track of trends, new platforms and more.
Miller Wood Trade Publications Social Media
The digital media team at Ray Rico Freelance developed a social media strategy tailored for Miller Wood Trade Publications. Our team delivered quality results through content strategy and active ongoing engagement.
The Doghouzz Social Media
We manage social media pages for The Doghouzz. We create, manage and monitor Facebook and Instagram pages.
In partnership with St.Jude and local partners, Ray Rico Freelance created EndHIV901 social media campaigns from the ground up. The digital media team managed and drove campaign results with effective social media management.
End HIV 901 Spanish Translation
Ray Rico Freelance created the EndHIV901.org website serving as part of the EHE strategy to end HIV in Shelby County. EndHIV901.org serves as a hub for resources and is accessible with Spanish translation.
Frager Law Firm Spanish Translation
Ray Rico Freelance built the Frager Law Firm website. The website is both functional and stylish with additional functionality including Spanish translation.
Miller Wood Trade Publications Web Development
Ray Rico Freelance worked closely with Miller Wood Trade Publications on their website. Our specialized team strengthened the integrity of the Miller Wood Trade Publications brand by providing them with a stylish and functional website.