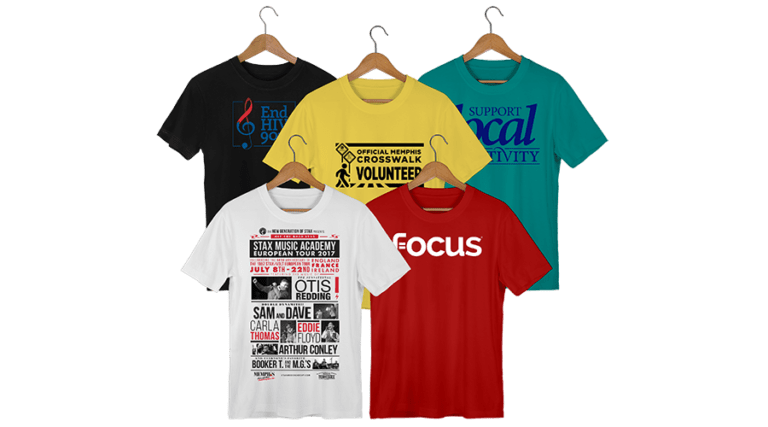 When you work with us, you employ local vendors and keep more money in Memphis. We pride ourselves on keeping business local and working with companies who hold the highest standards in what they do too.
Many components of marketing and advertising campaigns have needs for tangible products like printing, apparel, promo items, signs, and environmental graphics. We have strong vendor relationships with our collaborators and they work hard to make sure we offer the very best for our customers. We guarantee your satisfaction.
Welcome South Stationery Kit
Welcome South is the umbrella agency that provides immigration services for people in the Mid-South region. We created this stationery kit for them.
In partnership with St.Jude and local partners, Ray Rico Freelance created EndHIV901 social media campaigns from the ground up. The digital media team managed and drove campaign results with effective social media management.
Mid-South Immigration Advocates Stationery
The graphic design team at Ray Rico Freelance created stationery for Mid-South Immigration Advocates (MIA). In line with the brand identity, our team created business cards, a letterhead, and various promotional materials.
Mid-South Immigration Advocates Logo
Ray Rico Freelance created and developed the brand identity for Mid-South Immigration Advocates (MIA). Services included logo design and brand development across print, digital, and promotional materials.
Mulan Asian Bistro – Banner Design
Ray Rico Freelance worked alongside Mulan Bistro to further drive their marketing with banners. Our team handled the banner printing and reproduction.
The team at Ray Rico Freelance worked closely with Monogram Foods on maintaining their quality marketing. Ray Rico Freelance assisted in the business card printing and reproduction.