We love to see our clients shine!
Congratulations to Prodigi Arts and Jacksonville State University's Longleaf Studios! Their documentary, "The Fire in Anniston – A Freedom Riders Story," won two Emmy Awards in February.
Ray Rico Freelance's Art Director Daphne Butler designed the poster for "The Fire in Anniston."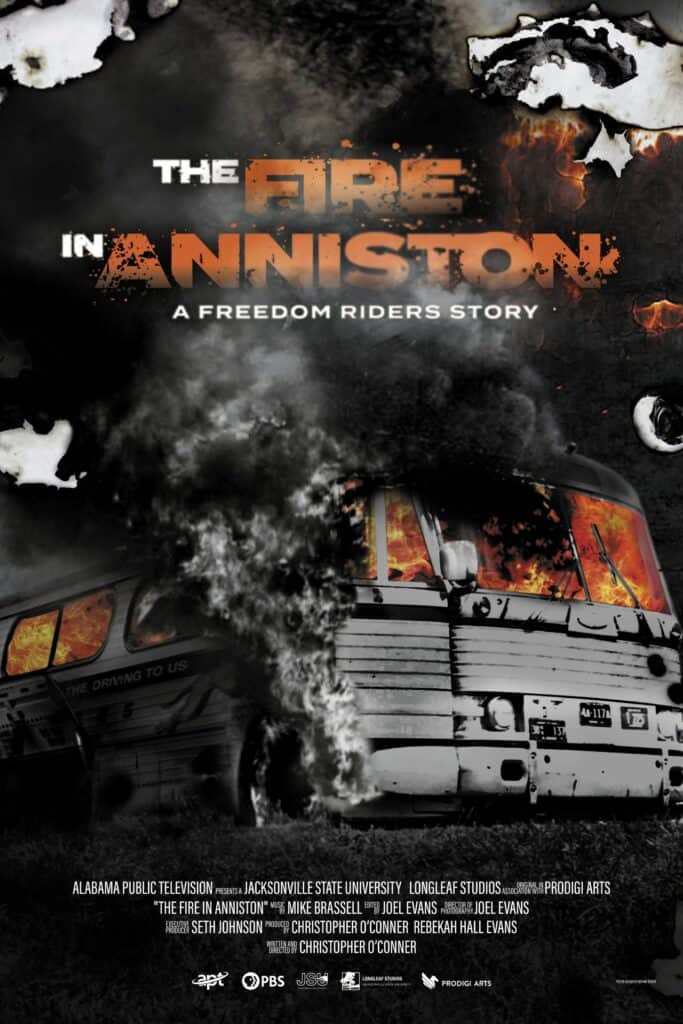 The documentary focuses on a group of Freedom Riders whose bus was attacked and set on fire in Anniston, Alabama, in 1961. "The Fire in Anniston" won Emmy Awards for Best Documentary Cultural and Photographer – Long Form Content.
Chris O'Conner, CEO of Prodigi Arts, shared his review of our work:
"They captured exactly what we wanted, and we didn't really have any revisions to their work. That was because of their due diligence. They were asking questions and getting an understanding of what we were looking for. They delivered, and it looked great — we love it. They had attention to detail. As a visual effects artist, I could appreciate those little details. Vector design is one thing, but when doing posters in the realm of artwork, details matter. On the cover, a bus had to look like it was burning, so they had to go and paint in some details. This attention to detail showcased the story visually."
O'Conner praised the RRF team's quick responses and easy-going attitude during the poster creation process. "Working with them feels like working with a family or friend," he said.
Watch "The Fire in Anniston" on PBS.