Before Baby Nut, it was Baby Yoda, and before Baby Yoda, it was Baby Groot. Even further back, before Baby Groot, it was Baby Grinch. The cycle could go on and on. Our culture's obsession with tiny things has given companies a chance to target a new audience. This year, before the Super Bowl aired, Planter's gave a sneak peek of their ad. In this ad, Mr. Peanut – the longtime mascot for more than one hundred years – sacrificed his life so that his friends could live. Quickly following this preview, brands were quick to post their condolences to the one, and only Mr. Peanut.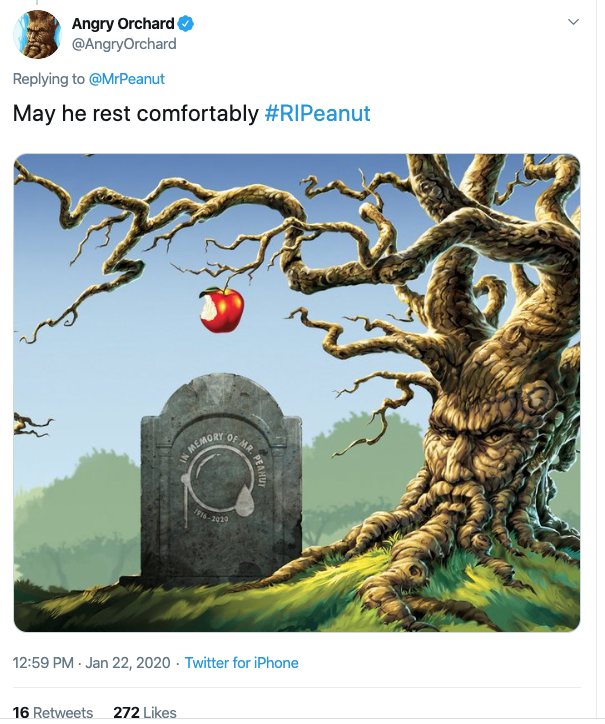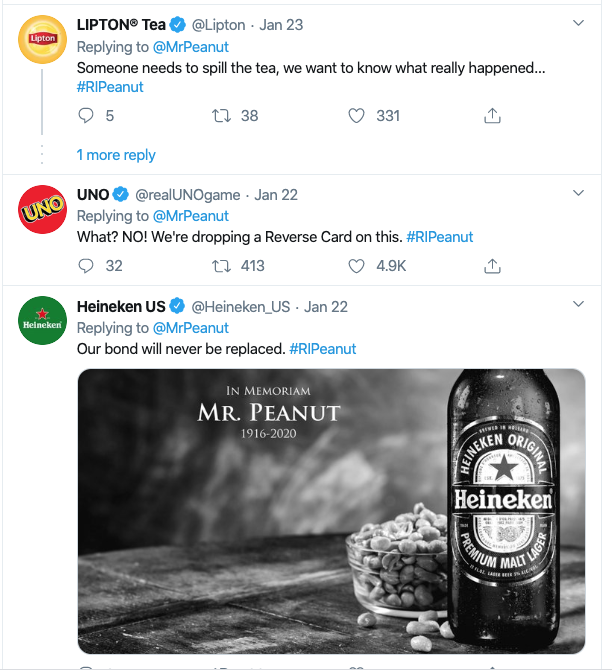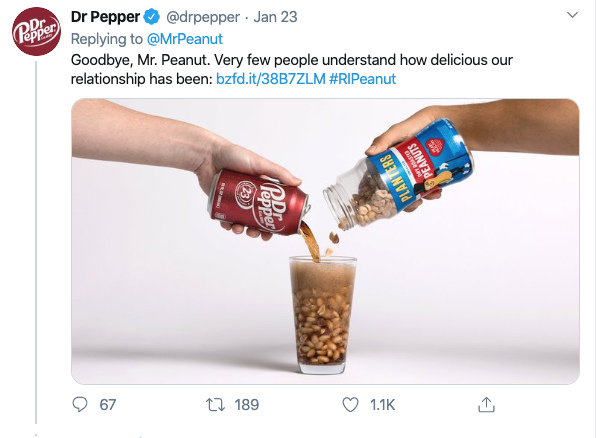 Planter's social media posts collectively reached 155.3k likes, 32.9k retweets, and thousands of comments and shout outs within a few days. Days before the Super Bowl, Planter's halted their marketing efforts to respect the recent death of NBA legend Kobe Bryant and the others. However, even with halting their marketing efforts, Planter's confirmed that their commercial would still air during the Super Bowl.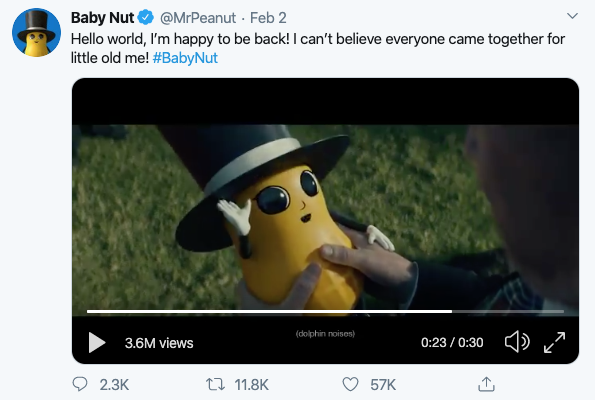 Moments after their Superbowl commercial aired, Planter's released a "live stream" of Baby Nut, merchandise featuring Baby Nut, and started engaging with consumers with memes and pop culture references. All of which had never been used before by Planters.
So what can we learn from Planter's Peanuts?
First, they used current pop culture interests and storylines to create something new for their brand. Recently, Game of Thrones utilized a similar technique with John Snow which created a media flurry. The new introduction of Baby Yoda by Starwars increased their fan base and merchandise. By staying current with pop culture, Planters capitalized on current interests.

Next, they were quick to respond. With the recent deaths, Planters was sensitive to real-life events. Had they continued with their marketing, the public might have responded negatively to the brand.

And lastly, they created new content that had previously not been used on their social media. They created a buzz and had national brands involved in their marketing techniques creating cross-promotional items. They saturated social media with two hashtags, #RIPeanut and #BabyNut which spurred on both positive and negative reactions. During the Super Bowl, viewers were wanting the ending of Mr. Peanut's storyline. When viewers did find out the rest of the story, social media was filled with new interactive content about Baby Nut. 

Would you agree with Planter's marketing? What would you have done differently? Share your thoughts with us below!