Early in 2022, Literacy Mid-South contacted Ray Rico Freelance and asked our team to create a fun design for its annual fundraiser, Literatini.
The 8th annual Literatini event took place in June 2022 at novel. Memphis, and featured cocktails from local bars and restaurants, music, books, a photo booth and a locally-curated silent auction. Proceeds from that night's sales benefited Literacy Mid-South's Adult Learning Program.
Take a look at our case study for Literatini:
Client: Literacy Mid-South's Literatini event
Challenge: Create a fun, 70s-inspired design for an adult event to celebrate drinks and literature.
Solution: We created a suite of graphics to help announce the event, promote the event on social media, and create environmental graphics that accompany the event like signs and programs.
Outcome: We came in on time and under budget for this project and helped the organization raise funds for its programs.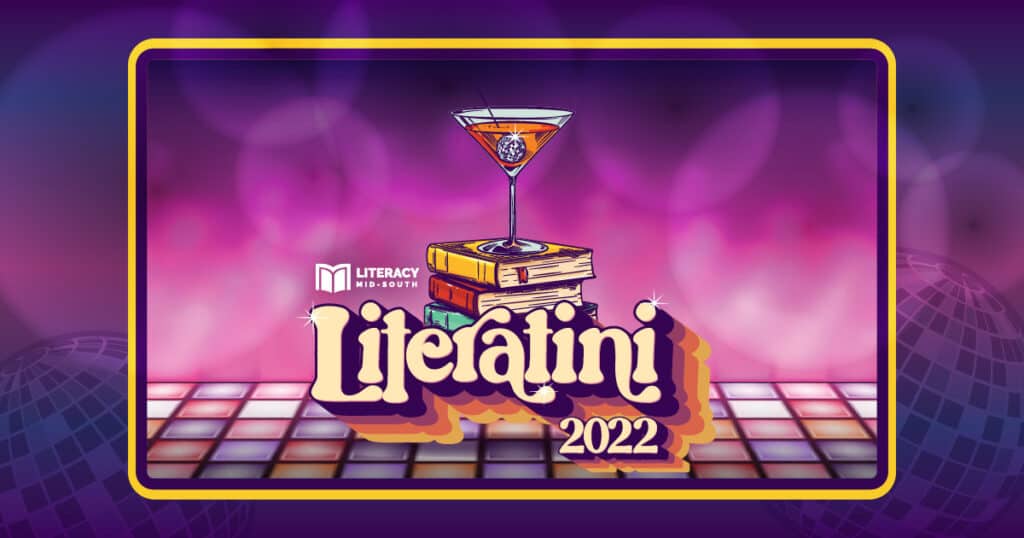 We were thrilled to see this review from Mackenzie VanAusdall of Literacy Mid-South:

Like what you see? Contact us.