Cooper Young Festival – Art Invitational 2014
The 2014 Evolve Bank and Trust Cooper Young Festival Art Invitational will be held Thursday, September 11 from 6:00 – 9:00 pm at the Jay Etkin Gallery located at 942 South Cooper Street. The annual Art Invitational celebrates the artists who live and work in the Cooper Young Historic District. This free event allows artists the opportunity to showcase their work in a gallery environment. This year's Invitational will feature a dozen artists who live and/or work in the Cooper Young area such as Dan Spector, Mary Long, Jason Miller, Darla Linerode, Jeanne Seagle, Jimpsie Ayers, Carol Sams and Fletcher Golden to name a few. The work will remain up during the Festival weekend.
Thursday, September 11 from 6:00 – 9:00 pm at the Jay Etkin Gallery located at 942 South Cooper Street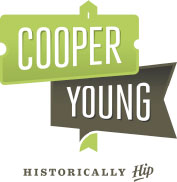 Curator of the 2014 Art Invitational is Jay Etkin whose professional history in the arts spans over four decades. While Jay has been painting for over 50 years, he is also known as an arts advocate, a gallerist, a collector of Contemporary and Ethnographic Art, a community activist and a neighborhood builder through the Arts. As well as exhibiting throughout the United States, Jay is known internationally since 1970 with collections in Europe, Japan, Israel and Canada.
Etkin started painting as a small boy graduating from Brooklyn College in 1971. Jay became an apprentice and studio assistant to Realist painter, Philip Pearlstein. Jay has spearheaded many outreach programs for "at-risk" children since the early 70s as well as collaborated with the dance and theatre communities to support many charitable organizations such as the Alzheimer's Association, Liver Foundation, Boys and Girls Clubs and St. Jude Children's Research Hospital to name a few.
The original 2014 Cooper Young Festival poster artwork by Jan Hankins will be on display and sold during a silent auction. There will be complimentary wine/beer bars and live music by local singer songwriter, Davy Ray Bennett. The event is free and open to the public, so mark your calendars for September 11. Cooper Young is THE artist community of Memphis, come see our works and enjoy our historically hip little enclave in Midtown. This event is sponsored by Coors Light.
Thank you to our sponsors for making this year's Cooper Young Festival possible. The 2014 Evolve Bank & Trust Cooper Young Festival is sponsored by Coors Light, The Commercial Appeal, Christian Brothers University, Jim Keras Subaru, Memphis Grizzlies, Summer Winds Resorts, Fan Bank, Langford Market, Southland Park Gaming & Racing, Albert Cook Plumbing, Methodist Healthcare, Emergency Mobile Health Care, Wizard's, School of Rock, Toof American Digital Printing, Local ABC 24, Local Cares, CW30, Delta Ice Services, 96X, Q107.5, Sports56, and Hot 107.1.
For more information, visit http://www.cooperyoungfestival.com/schedule/artist-invitational-kickoff-party/.