BY RAY RICO
What do you get when you mix culture, tacos, music, and a pretty Memphis day? A recipe for a spicy Latin Fest, que no? One thing for sure is that Memphis showed up and knows how to party. This year, Latin Fest 901 was celebrated at Overton Square and touted the largest festival the group at Cazateatro has hosted ever.
The day kicked off with vendors setting up, food grills firing up, and curious onlookers checking out what the day had in store for everyone. Latin Fest 901 is an event that is produced by the hard work of Cazateatro Bilingual Theatre Group and its many supporters.
Shelby Co. Mayor Lee Harris addressed the crowd and helped to kick off the day. Then a precession of youth and families carrying each Latinx country's flag began to display the diversity. The crowd applauded and cheered the parade of the flags.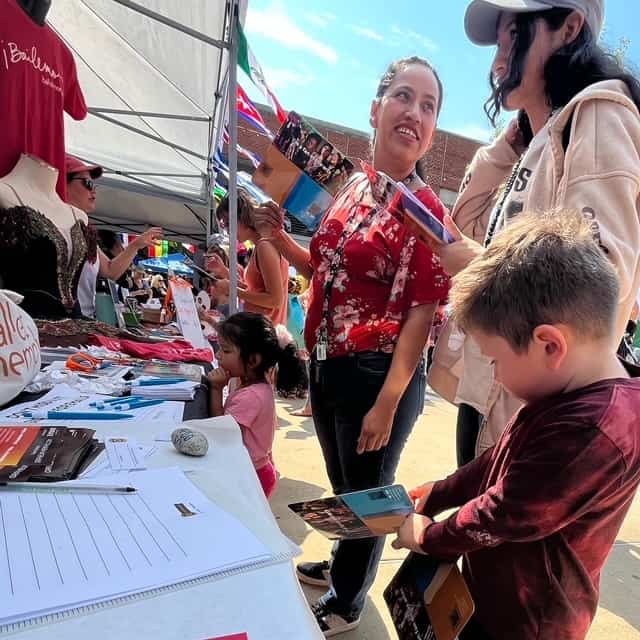 As the day went on, attendees heard music, danced, and enjoyed food, crafts and fun. We had the pleasure that day of doing a social media takeover campaign for Cazateatro and shared some really fun reels about what people really liked most about the event.
---
UPCOMING EVENTS
Saturday, October 22: Day of the Dead Preview at Crosstown Concourse
In partnership with Crosstown Concourse, Cazateatro Bilingual Theatre Group presents a Day of the Dead Preview celebration with music, folklore, dancers, altars, and crafts. Free and open to the public.
Featuring performances by Cazateatro Catrinas/Catrines, Ballet Meztli, Mariachi Guadalajara, Don Ramon Music, DJ Alexis White, and more! Mili's Flowers and Gift Flowers will be on-site.
Saturday, October 29: Día de los Muertos Parade and Festival
SAVE THE DATE for the annual Día de Los Muertos Celebration! Memphis Brooks Museum of Art, along with the Cazateatro Bilingual Theatre Group, holds this annual event, where families are invited to honor ancestors and celebrate the cycle of life and death.
The Día de los Muertos Parade begins in the Tower Courtyard at Overton Square with floats and performers making their way to the plaza at the Brooks Museum beginning at 11 a.m. The community celebration at the Brooks will offer art-making activities, face painting, music, costumed performers, dance performances, and more! Free and open to the public.