2016 Outflix Film Festival Events Planned
Checkout the Outflix Film Festival website or follow them on Facebook for more details.
Kickoff Party
Saturday, January 23 – 8pm
The Pumping Station
Join us for the 2016 Outflix Film Festival Kickoff Party starting at 8pm to celebrate a new year of film. The Pumping Station is at 1382 Poplar Avenue.
Special Preview of Mothers & Sons
Thursday, January 11 – 6:30pm
Theatre Memphis
Check out a special preview of Terrence McNally's play Mothers & Sons. At times funny and powerful, Mothers & Sons portrays a woman who pays an unexpected visit to the New York apartment of her late son's partner, who is now married to another man and has a young son. Challenged to face how society has changed around her, generations collide as she revisits the past and begins to see the life her son might have led.
Screening of Boulevard
Wednesday, March 16 – 7pm
The Brooks Museum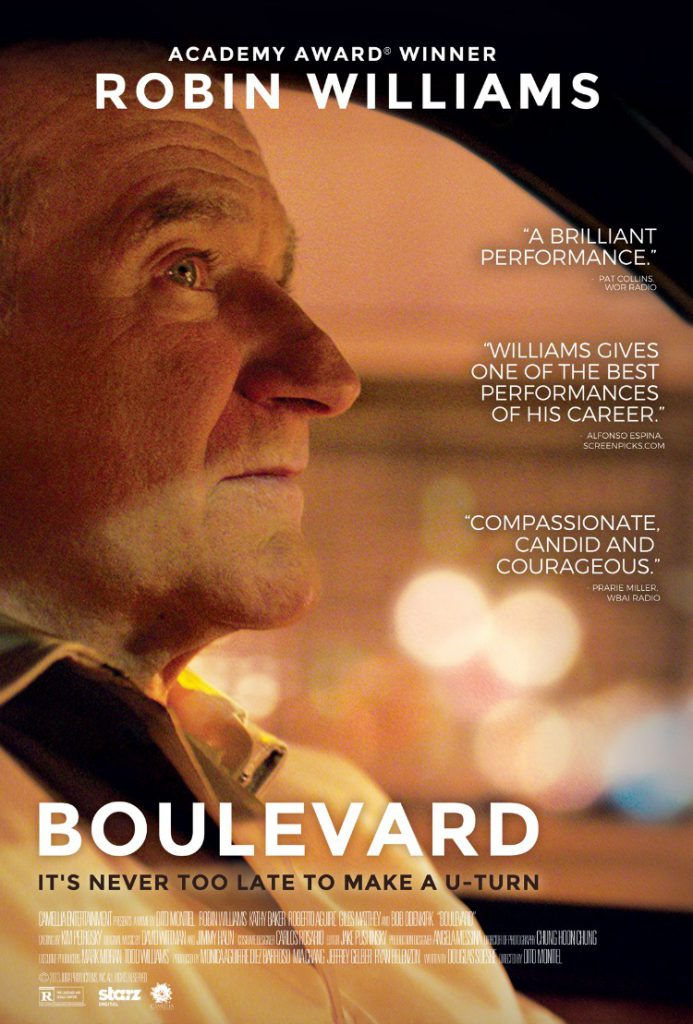 You're invited to view Boulevard. Nolan Mack (Robin Williams) has worked at the same bank for almost 26 years in a life of monotony. He and his wife Joy have embraced their marriage as a convenient distraction from facing reality. However, one day, what starts as an aimless drive down an unfamiliar street, turns into a life altering decision for Nolan when he meets a troubled young man and hustler named Leo on his drive home.
Outflix Film Festival is a program of the Memphis Gay & Lesbian Center. http://outflixfestival.org/