Our motto here at Ray Rico Freelance is "support local creativity." Of course, that includes shopping local.
Big box stores and chain restaurants may be convenient, even comforting. Sometimes you just need that Big Mac, or you relax while browsing at Target. That's fine. But when you can shop local, you should. Why is that idea so important?
When you shop local, your money goes straight into the local economy. That's obvious – but you may be surprised at how much of your money stays local. If you spend $100 at a nearby business, about $67 stays in your community. And, those local business owners donate to charities at more than twice the rate of national chain owners. Also, local business owners may be more transparent about what charities they support. You're voting with your wallet when you choose to support a chicken chain that doesn't support LGBT folks, or when you visit the local tattoo shop that welcomes everyone and sells Black Lives Matter yard signs.
Buying local also means less packaging and less transportation. It's good for the environment, as locals with more local businesses travel 26% less by car.
Speaking of transportation, you will save time by shopping at a local business. No more waiting for a package to arrive from an online retailer! It's instant gratification at its finest.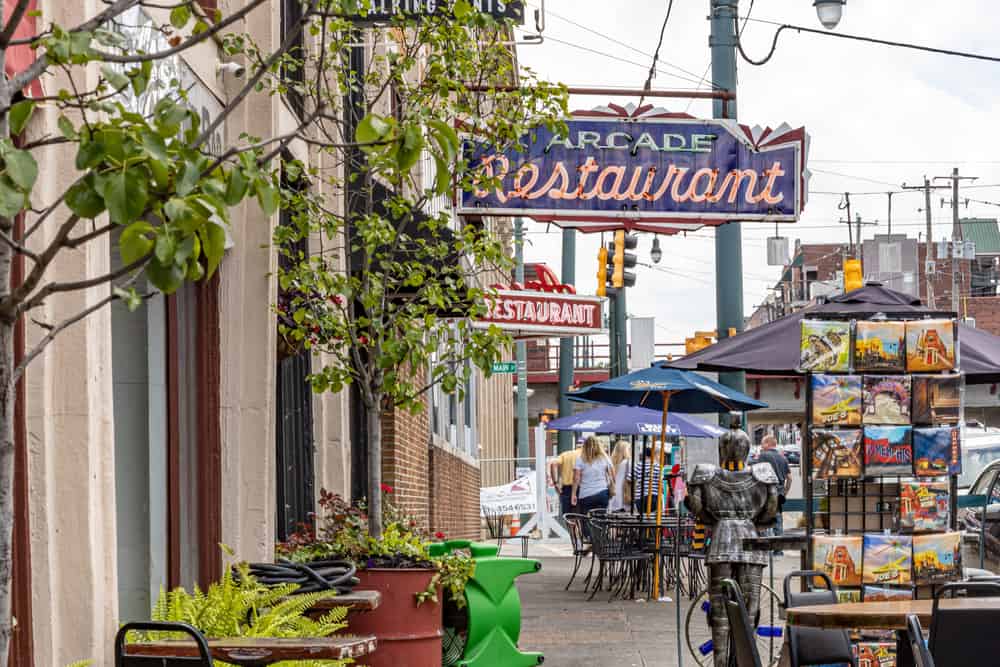 Your local shops and restaurants create up to 90% of net new jobs in the United States.
Supporting your neighborhood businesses is more than about dollars and percentages, though. Local businesses often hire people who really care about the products and their patrons. It's like the "Cheers" theme – shopping at a place where "everybody knows your name," means you'll get a more curated, personalized shopping experience.
Local businesses give a town flavor, too. You can shop at Walmart anywhere, and there's a Starbucks on every corner. But the local shops and cafe owners understand the city they're in and can offer items that match – and enhance – the local atmosphere. Small businesses can offer products or services based on what their local customers need, too.
What are some of your favorite small businesses in Memphis and the Mid-South?