Happy Black History Month! We hope you are educating yourself on this country's amazing Black heroes and achievers. Earlier this month, we shared the first part of our Celebrating Black Memphians blog – and here we are with part two. There are so many incredible people who have contributed to this city, so we can't mention them all – but here are just a few of our favorites.
The Mother of Beale Street: Lillie Mae Glover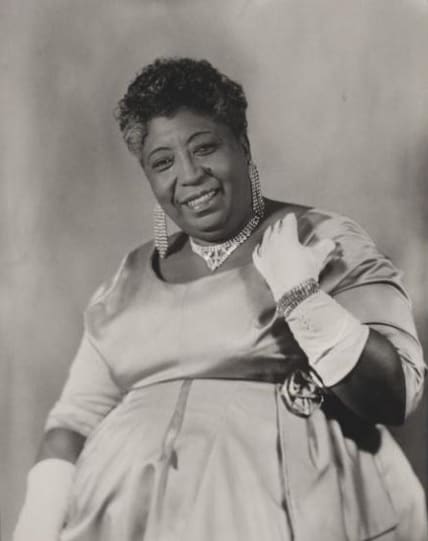 You've no doubt heard of Ma Rainey – but did you know Memphis was home to Ma Rainey #2?
Lillie Mae Glover was known to blues fans on Beale Street as Ma Rainey #2 as she often emulated the famous singer. Born in 1906 in Iuka, Mississippi, Glover ran away with the circus – literally – at age 13. As a member of the Tom Simpson traveling medicine show, she told fortunes and cast spells for patrons. She became a comedian as she grew up, and traveled with the Rabbit Foot Minstrels, the Bronze Mannequins, the Vampin' Baby Show, Harlem in Havana and more. She made Memphis her home in 1928 and performed The Peabody Hotel, the Manhattan Club, the Midnight Rambles and more. She was the recipient of the Beale Street Music Festival Award in 1977 and Tennessee's outstanding achievement award in 1979.
Glover died in 1985. She is buried at Elmwood Cemetery in Memphis and her epitaph reads:
I'm Ma Rainey #2
Mother of Beale Street
I'm 78 Years Old
Ain't Never Had Enough of Nothing
And It's Too Damn Late Now!

Listen to her music on Spotify.

Flying High: Dr. Linkwood Williams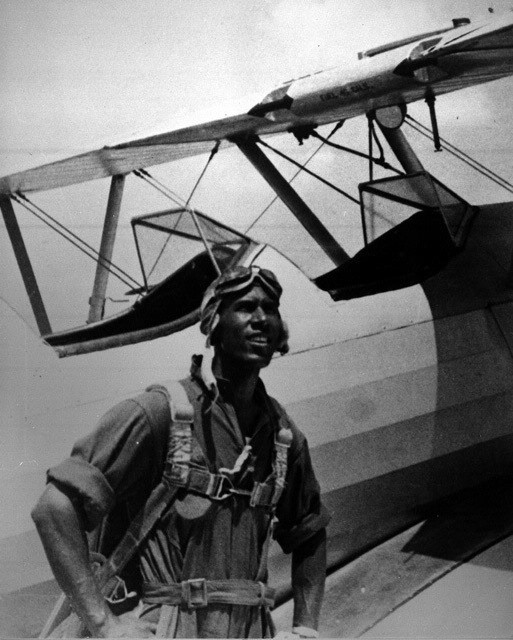 In 1938, the United States military began offering the Civilian Pilot Training program, designed to create a pool of civilians who could serve as military pilots if the need arose. The Tuskegee Institute in Alabama became one of the six colleges to offer the program, and it was the only one that trained Black military pilots. Linkwood Williams was two years into college when he dropped out to join the program in 1939. He became one of the first Black flight instructors and was a member of the famed Tuskegee Airmen. As an instructor at the Tuskegee Army Air Field, he trained about 450 pilots who served in the 332nd Fighter Group. Williams met his wife of 63 years, Katie, while teaching at Tuskegee.
Following World War II, Williams returned to college and earned a degree in industrial arts. He started his own furniture company in Cleveland, Ohio. He followed another passion a few years later when he enrolled in Meharry Medical College in Nashville to earn his medical degree. While earning that degree, Williams worked as a part-time flight instructor for the Air Force ROTC cadets at Tennessee State University.
Dr. Williams practiced obstetrics and gynecology in Memphis for 31 years, until his retirement in 1995. He died at age 91 in 2010.
Excellence in Education: Green P. Hamilton and Blair T. Hunt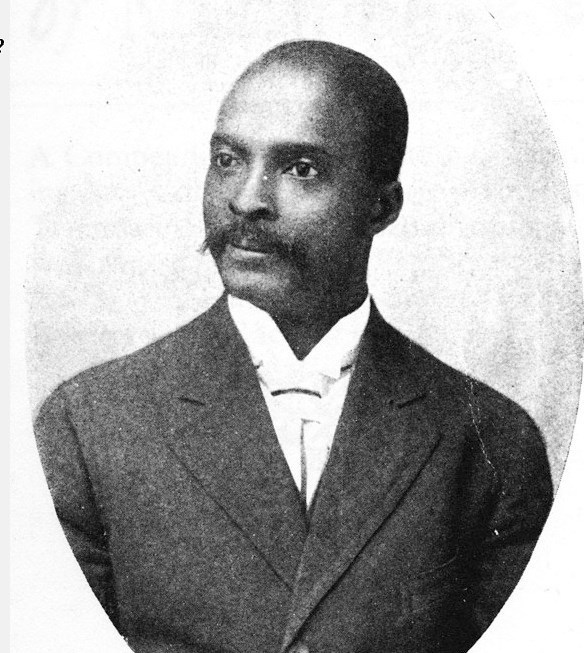 The actions and leadership of one Memphis man directly inspired the man who took his place, and he also went on to inspire and help others in the Bluff City.
Educator Green P. Hamilton was born in Memphis in 1867. Inspired by his mother to get an education, he graduated with honors from LeMoyne Normal Institute. He then continued his education at Rust College in Holly Springs, Mississippi, and Columbia University in New York City. He returned to Memphis to teach in 1884, and in 1892, he became principal of Kortrecht High School, the first Black public high school in Memphis (the school was later renamed Booker T. Washington High School). In 1900, he organized the first Black high school band, which toured across the Mid-South. He made such an impact on Memphis education that three schools are named after him: Hamilton High School, Hamilton Middle School and Hamilton Elementary School.
Hamilton published two books, "The Bright Side of Memphis," in 1908, and "Becaon Lights of the Race" in 1911. These works documented Black institutions and professionals in Memphis and are considered an invaluable resource for life in turn-of-the-century Memphis.
Hamilton died in 1932 at age 64.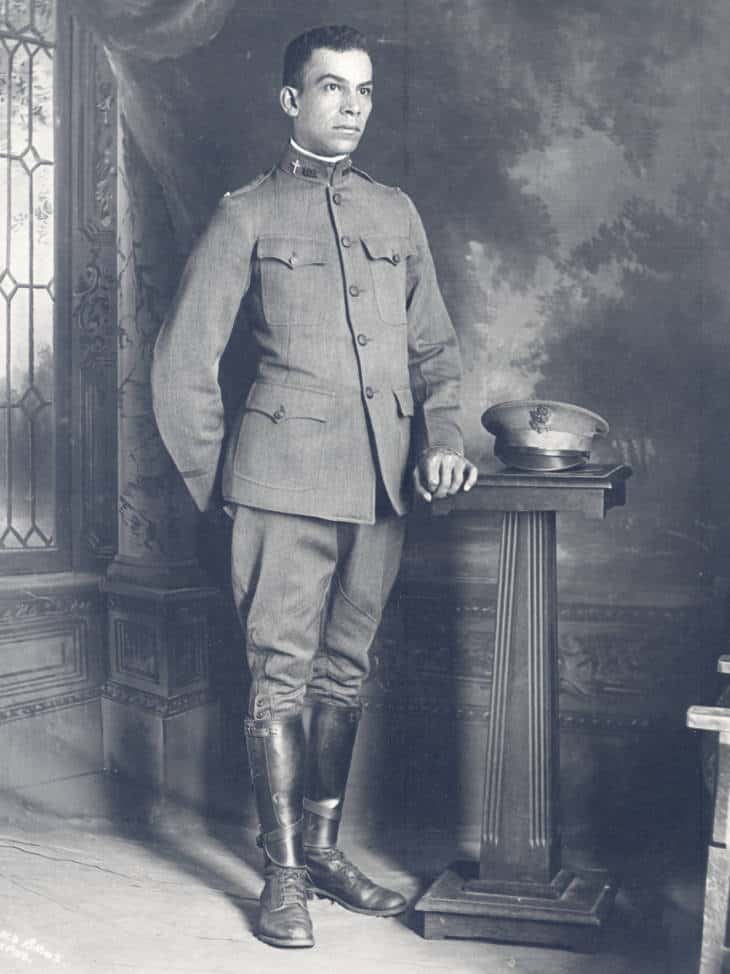 Blair T. Hunt was right on Hamilton's heels and no doubt learned much from his predecessor. Hunt, born in 1888, began teaching in Memphis City Schools in 1913. He was educated at LeMoyne and Morehouse College and did graduate work at Tennessee State University and Harvard. In 1932, he was named principal of Booker T. Washington High School, where he served for 24 years.
He inherited a brass bell from Hamilton and carried it everywhere. Legend has it that his students responded so well to the sound of his bell that when the school football team needed a touchdown, all Hunt had to do was ring the bell and the team would score.
Hunt, also a World War I veteran, became a minister as well. He pastored Mississippi Boulevard Christian Church for 51 years, from its founding in 1922 to his retirement of 1973.
Hunt was the first African-American member of Shelby County School Board, and the first African-American to serve on the Tennessee Draft Board.
He died at the age of 90 in 1978.
Wonder Woman: Hazel Jackson Lee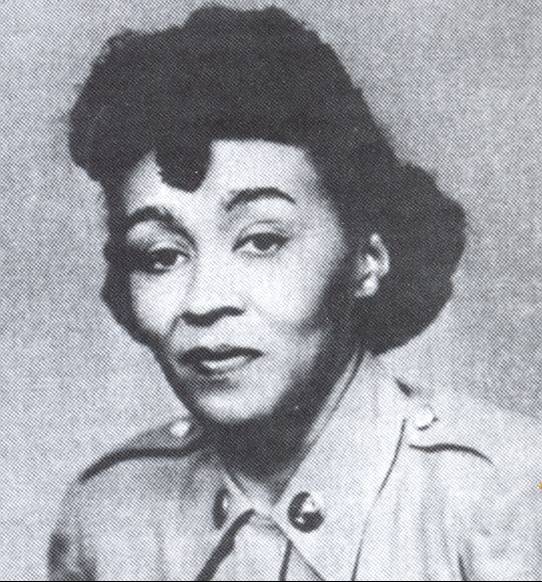 Hazel Jackson Lee proudly served her country and church.
Born in 1907 in Fayette, Mississippi, Lee moved to Memphis after graduating from high school. She worked as a florist and dressmaker until World War II. She was among the first to enlist in the Women's Army Auxiliary Corps. Within a year of her enlistment, President Roosevelt signed legislation that dropped the "auxiliary" status and the Women's Army Corps became part of the U.S. Army. She received many awards and citations for her outstanding work in the Army.
After her service, she returned to Memphis and earned her degree in education from LeMoyne. She worked as a caseworker for the Department of Human Services, and was later assigned to work with nursing home residents.
Lee was deeply devoted to her church, St. John's Methodist, and she was a long-time member of the Methodist Women, Sigma Gamma Rho Sorority and the Memphis Retired Social Workers Organization. She also loved to travel, and enjoyed touring the United States, Africa, Europe and the Caribbean.
Lee died in 2003, at the age of 95.
"If there is a book that you want to read, but it hasn't been written yet, you must be the one to write it." —Toni Morrison
Sources and further reading:
Elmwood Cemetery's audio tour
https://www.findagrave.com/memorial/48688297/linkwood-williams
https://www.latimes.com/archives/la-xpm-1985-04-05-me-27279-story.html
https://ww2.tnstate.edu/library/digital/hamil.htm