Daphne Butler makes Ray Rico Freelance look good. Daphne is our Art Director, and she creates wonderfully eye-catching logos, graphics and other designs for the agency and our clients.

Need proof of Daphne's awesomeness? Well, check out a few of the awesome designs and logos she's created: RRF's inspirational quotes, D.R.U.S. Bar logo, Man Up logo, Blues City Kayaks logo and so much more.
Today we're celebrating her workaversary (work anniversary) – she's been with Ray Rico Freelance for eight years – with graphic designs, videos and gifs we made that show why she's the best graphic designer out of all of us!
Happy Workaversary, Daphne!
I have worked with Daphne for years before she came to work with me at the Commercial Appeal. We have shared a long history of camaraderie together and have been great work partners. She is a huge asset to our company and has rightfully so earned her keep with her role with us. Today, I celebrate Daphne Butler and her commitment to our team, dedication to her work, and passion for her creativity. – Ray Rico, owner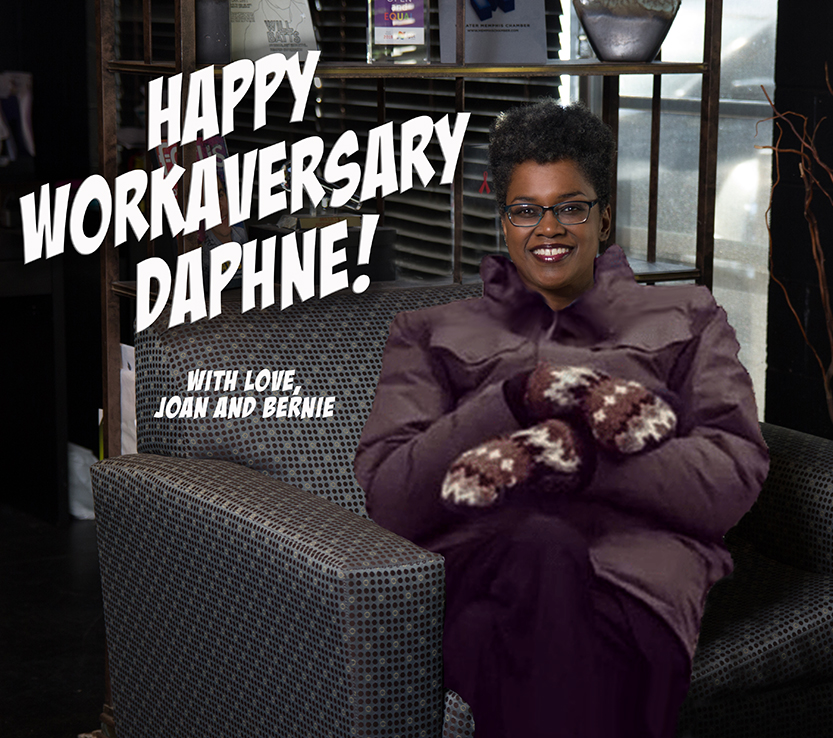 Daphne is a talented designer and a very hard worker. She's great at adding a little something something to a design, even when there's nothing nothing to work with! We've known each other for years as co-workers, and I'm happy to call her my friend as well. – Joan Allison, Creative Director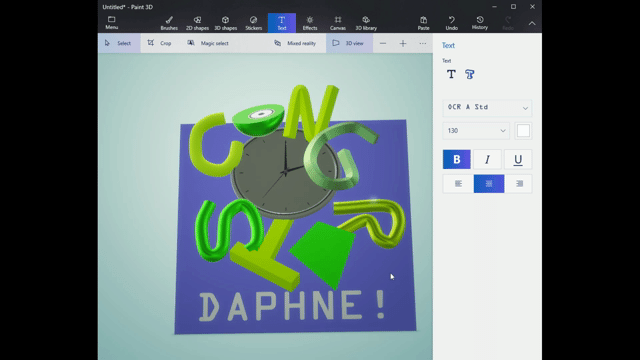 Daphne is such a pro. She's always ready to tackle a design challenge. I can't imagine us succeeding without her knowledge and creativity. Three cheers for the queen of all fonts! Hope she likes my sweet MS 3D Paint graphic. – Randall Sloan, Traffic Manager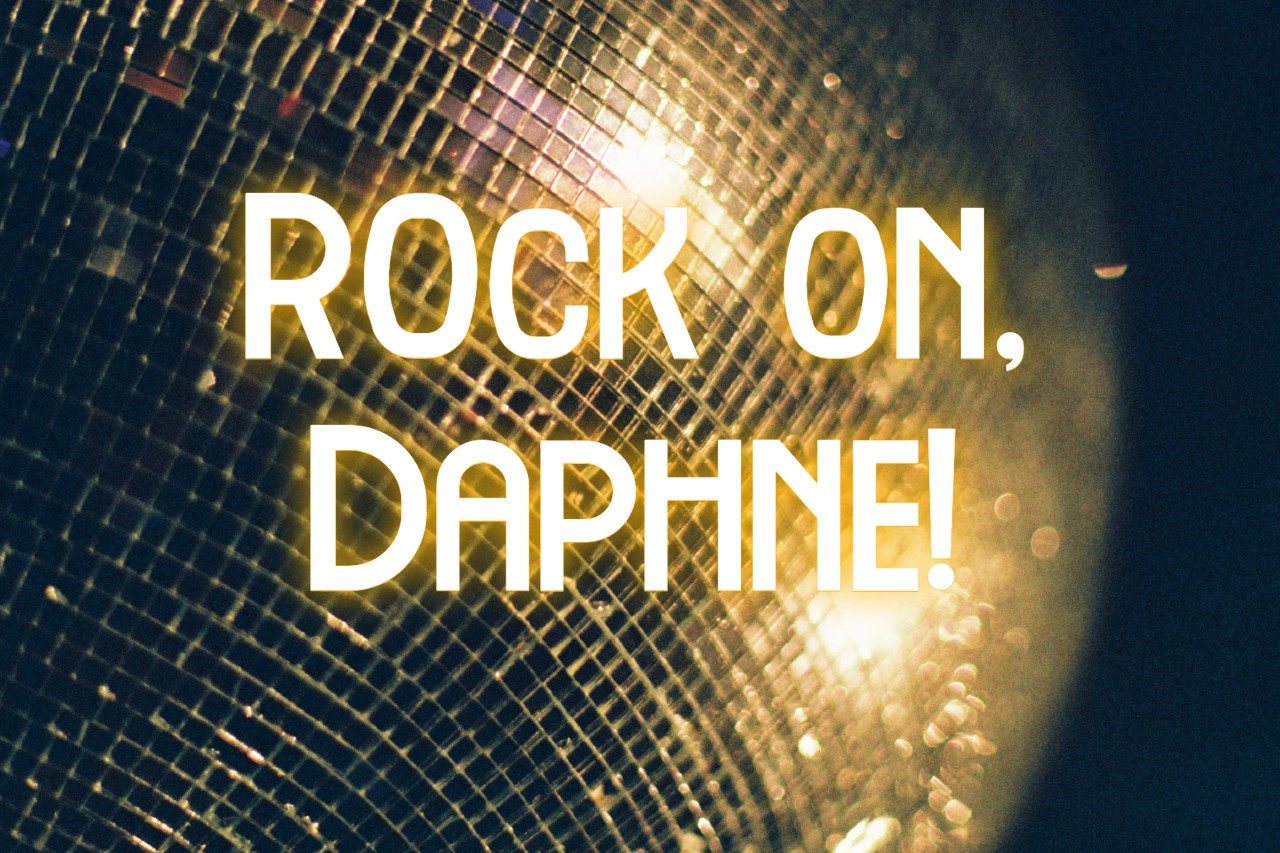 Daphne goes above and beyond. She exceeds clients' expectations, finding creative solutions that speak to their project needs. She is a true team player and always brings a joyful positive attitude to the table. – Elizabeth McDonnell, Account Executive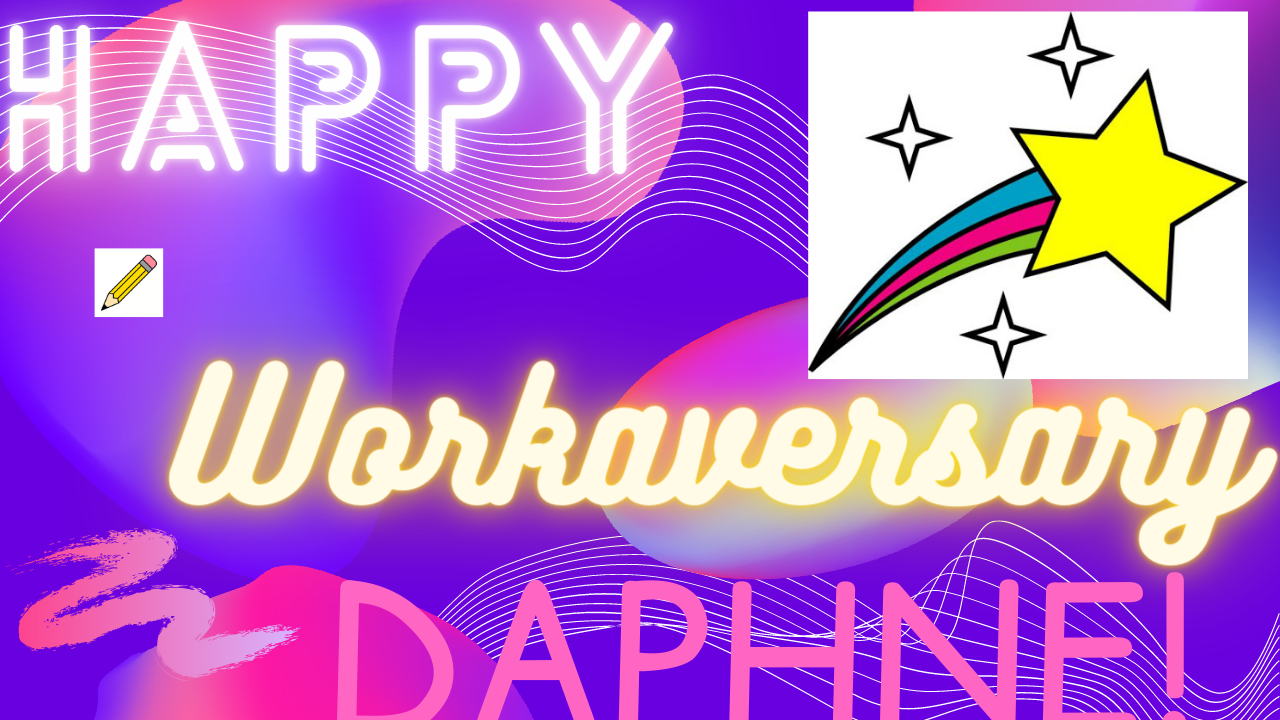 Daphne is a delight. I enjoy working with her because she's fun, endlessly creative and talented, and she always creates the most compelling designs. I can give her the smallest idea, and she runs with it and makes it 10 times better than I imagined. love being her team mate! – Sheena Barnett, Digital Media Specialist


Don't be fooled by her quiet demeanor. Daphne is always brewing up the most creative of ideas behind that innocent smile! She quickly became one of my favorites for her efficiency, creativity, & humor. From magazine ads to logos to wedding invitations (thank you!), Ms. Daphne can do it ALL and then some! Congrats to 8 years!! – Leila Hinkle, Finance Manager

Thank you for everything you do, Daphne!
Additional Reading:
Workaversary: Randall Sloan
Meet the RRF Team
Workaversary Definition