When you work in a small Digital Agency, the leadership has a vested interest in the day-to-day operations of the business. We employees find ourselves regularly having check-ins with Rico, the owner, who often rolls up his sleeves to dive in or provide insight on almost every project. Team members at small agencies aren't limited to their job descriptions. We are encouraged to wear many different hats. It isn't uncommon, for example, for our strategist to help with design work, or for our traffic manager to take on content strategy. This type of cross-discipline collaboration allows us to produce very creative ideas and groundbreaking work while also providing each employee with a perpetual opportunity to expand their knowledge and skills.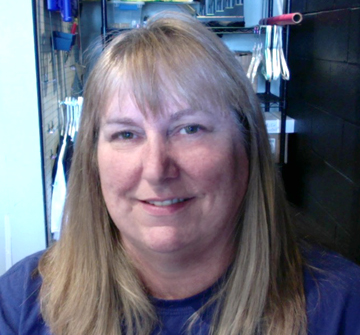 Our Employee Spotlight, this week, focuses on a delightful woman who does so much for us that she has three job titles! Joan Allison is simultaneously the Senior Graphic Designer for Ray Rico Freelance (RRF) and the Creative Director/Managing Editor for Focus Mid-South, a magazine that we publish which focuses on LGBTQ+ and their Allies in the Mid-South area.
Come along for the ride as we learn more about what drives our kind, thoughtful and passionate Joan in the following interview:
Tell us a little about yourself:
"I was born and (mostly) raised here in Memphis. Got a journalism degree from Ole Miss and lots of credits in the Design Arts program from Memphis College of Art. I love, love, love dogs and have my own fur baby, Emma."
Do you have a favorite quote?
"If your mama tells you she loves you, check it out."
What is your personal philosophy? 
"Everyone has been hurt in this life. Don't add to that."
What is the most important thing you have learned in the last five years?
"Self worth is not measured by a job or a company."
How do you define success? 
"Contentment, acceptance, peace"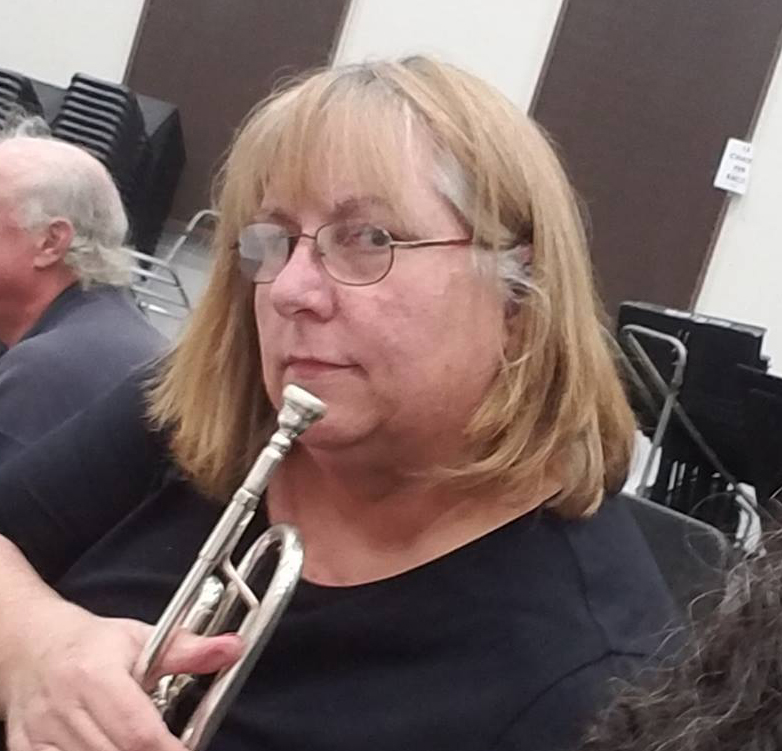 What is your hidden talent?
"Technically it's not hidden, but most people do not know that I play trumpet in Memphis Wind Symphony. I've been playing trumpet since 8th grade."
What is your favorite thing to do in the wonderful city of Memphis?
"Watch a great show at the Levitt Shell on a cool, fall evening."
What kinds of hobbies and interests do you have outside of work?
"As mentioned, I play the trumpet in a symphony orchestra, I am a member of a local scooter club, The Memphis Kings, and I support dog rescue efforts."
What is the greatest challenge you have had to overcome in your life thus far? 
"In work, it was being laid off from The Commercial Appeal. I had worked there for 24 years and it had become part of who I was. I had to extricate my emotions from that and move on."
Before working at Ray Rico Freelance (RRF), what was the most unusual or interesting job you've ever had?
"Hands down, working for Chuck E. Cheese when I was a sophomore in college at MTSU. I was assigned to work at the beer bar (yes, the Nashville store sold beer!). One day, though, they made me play the Chuck E. Cheese character in costume. It was AWFUL! The KIDS were awful. All of them pulled the tail, and one of the little turds hit me in the nose which spun the head of the costume sideways. Never again!"
How did you first learn about RRF? 
"I worked with Ray at The Commercial Appeal. He left the company before I did and started the agency, so I knew about it then."
What does a typical day look like for you? 
"At work, I first review and respond to emails, check in to major news agencies to see headlines, and then see what people are talking about on Facebook. I work on assigned projects for the agency. During the three weeks every other month that Focus Mid-South is in production, I collect story ideas, I assign, review, and edit stories and photos. I also design and layout each magazine."
If you could pick one theme for RRF to turn into a book about the company, what would it be?
"Wonder Boy!"
What do you like most about RRF? 
"That the office closes and we are all off the week between Christmas and New Year's!! But seriously, while I'm in the office, it's being a designer. I love working on the magazine…and…I REALLY love working on a creative idea and seeing it through to a successful product for our clients. When I'm working on design projects, two hours can go by before I realize it. I think that must mean something, LOL."
What is the favorite part about working for RRF? 
"My coworkers. I think we have a real family here. Work is important, but I know from experience that positive and supportive relationships are crucial to overall well being. If I'm going to work with folks for 40 hours every week, I want to care about them and have fun."
What has been your favorite project at RRF?
"Launching the magazine. It's given me the chance to use two of my major skill sets: journalism and design"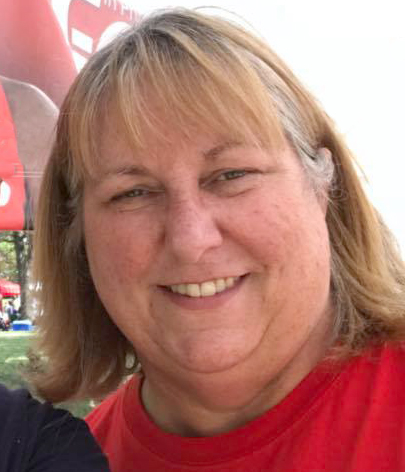 What is on your wish list for the next 10 years with RRF? 
"That the magazine, Focus Mid-South goes national and is recognized nationally (even worldwide) as an important source for LGBT+ information."
What is your proudest moment at RRF? 
"I am a straight, cis-gender woman editing an LGBT+ magazine. I think when we started getting praise from the LGBT community for our work, I knew that I was doing a good job. I felt like I was getting it right."
How has RRF helped you in your career development?
"I had done everything that I do now already, except client-facing work on the design side. I like interacting directly with clients. It's far more productive than working with second hand information from the sales team (#chickenscratchings-cocktailnapkins)."
What advice do you have for prospective RRF candidates?
"We're a small agency. You have to hit the ground running and know your stuff. Be ready to be the decision maker in your area. Come in wearing your critical thinking cap!"
What advice would you give to recent new hires? 
"Above all else, be happy in life."